the Kamigamo Jinja Shrine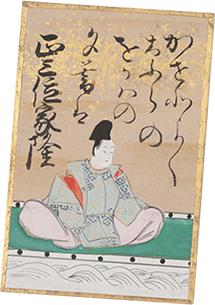 "To Nara's brook comes Evening, and the rustling winds Stir the oak-trees' leaves. Not a sign of summer left But the sacred bathing there."
This song was written on a byobu folding screen when Junshi, the daughter of Fujiwara no Michiie, married Emperor Gohorikawa and became the empress.
The byobu folding screen is decorated with scenes from monthly imperial court events and the Natoshi no Harae is depicted on the screen for June.